Morale:
Good
Almost at 25k! omg omg omg omg.
Nothing else to say. omg omg omg. I've never gotten this far before.
(omg omg omg)
Oh, and before I run off squealing, here's a sneak preview of the new sim story I'm writing - inspired by the lovely
anghard
.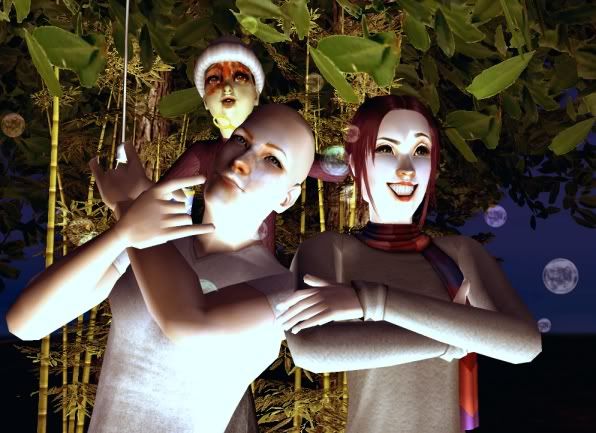 From left to right: Bongo (small green thing, top row), Kurt (bald guy trying to be cool, bottom left) and Giselle (grinning maniac, bottom right).
This is a story about a guy and his muses.
Every artist has two muses. One's evil, one's good. Which does he choose and what are the consequences?
(promotion over) Yeah, so it's a psychological horror story about ghosts, love and art. Whoopee.
This is Kurt. He is not badass in the slightest.
His dad was a Hell's Angel and his mom was a hippie. Somewhere in there the two influences combined to make a tough-looking guy with wimpy hobbies like painting and doll-making. Oh, and the freckles. Love the freckles.
He has hair in the story, by the way.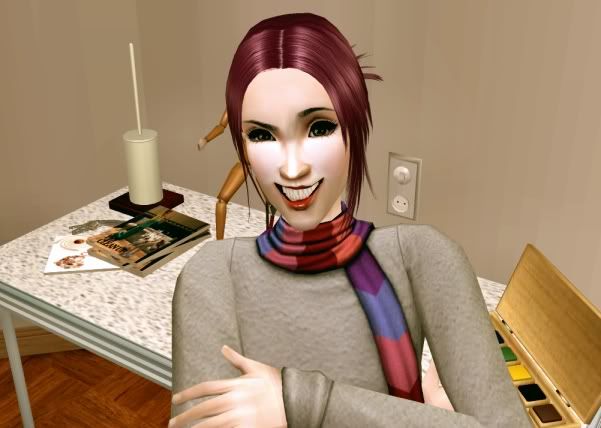 This is Giselle. She
is
badass. Can't you tell by the look on her face?
She's Kurt's 'evil muse', manifest in the form of his latest creation. She bullies him and throws his entire house into another world. You gotta love this little thug.
(end)
omg omg omg omg omg. 25k coming. omg omg omg omg.
Current Mood:
omgomgomg